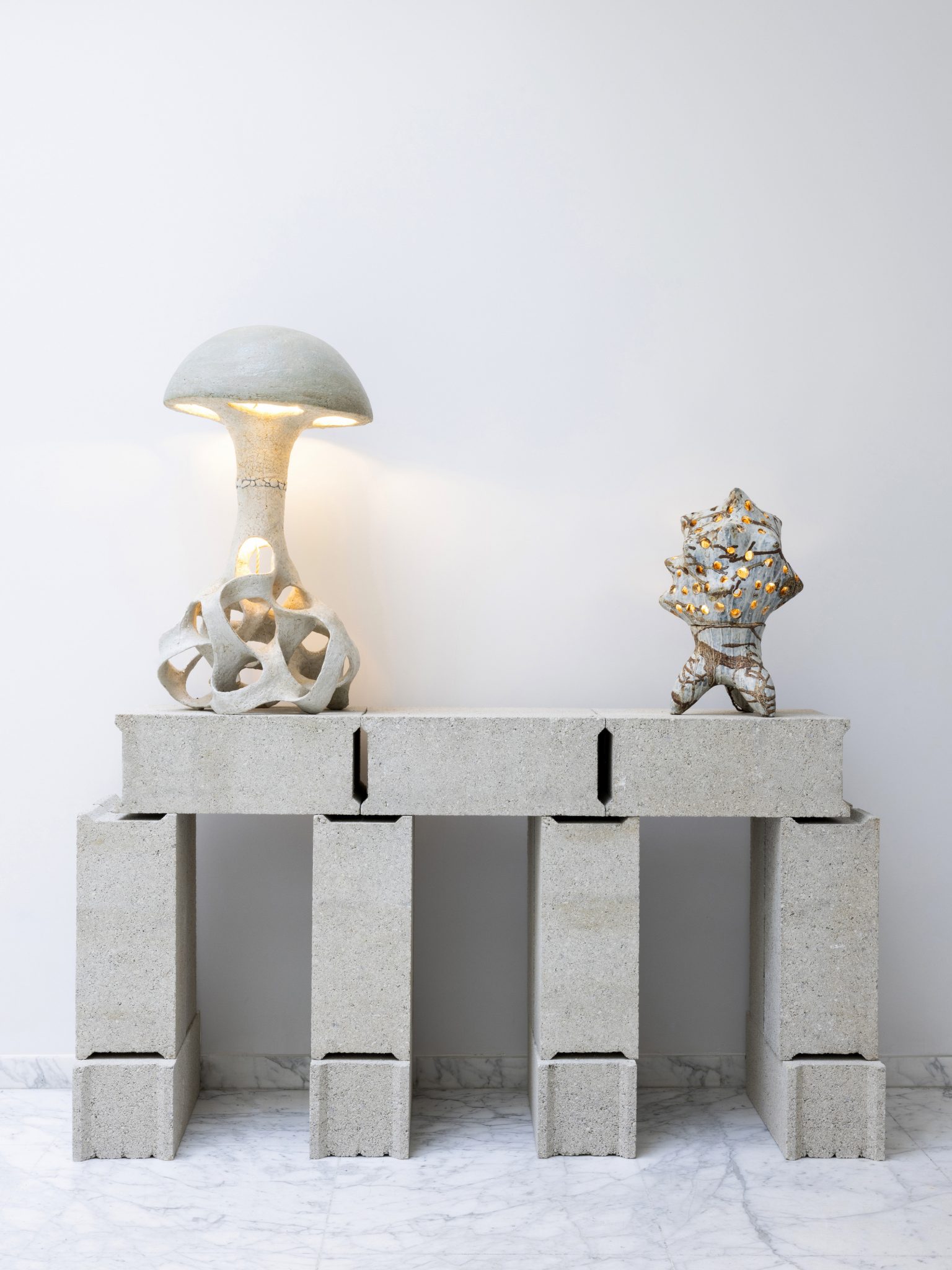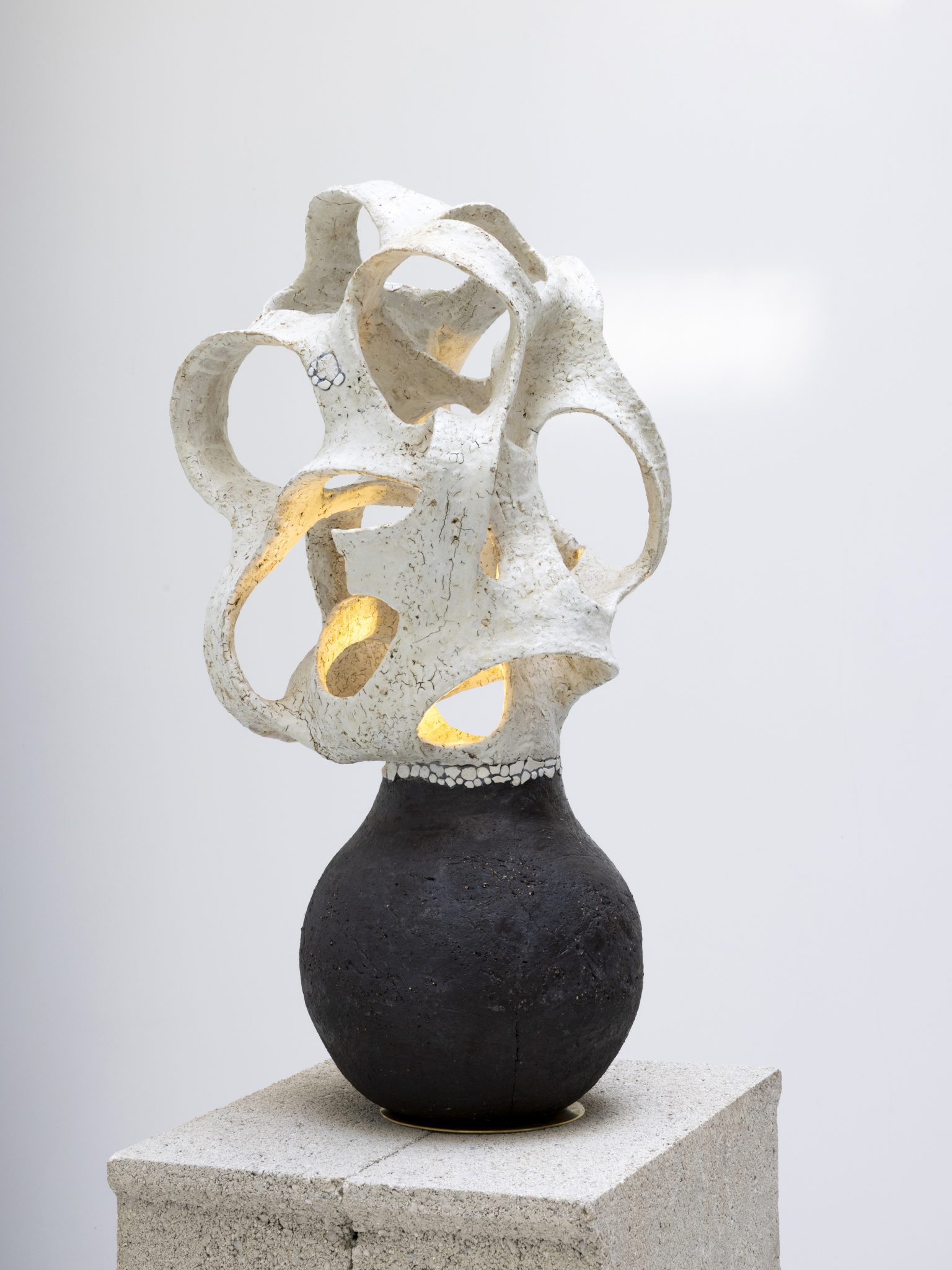 Following the exhibition CHIMERICAL EVOLUTION, we are delighted to introduce the second chapter in artist Agnès Debizet's exploration — LES ILLUMINÉES, a new collection of original luminous sculptures, plays of light and shadow.
LES ILLUMINÉES is the ceramicist's new solo exhibition curated jointly by Mélissa Paul and Victor Gastou: a collection of ceramic sculptures immersed by light extending her interest in fulls and voids, with a series of floor lamps, sconces and table lamps.
Through the passage of alveolus, interlacing and other forms specific to the flourishing imagination of their creator, these uncanny lightings offer us a theatrical and fascinating version of the dynamic between the object and the space. Agnès Debizet stages with a certain mischief the relationships that human beings have with objects and with light from ages. Dodging the retrospective, the exhibition could be like a passage between two worlds, from inanimate objects during the day to their transformation at night into living organisms capable of surprising us with their unsuspected behavior.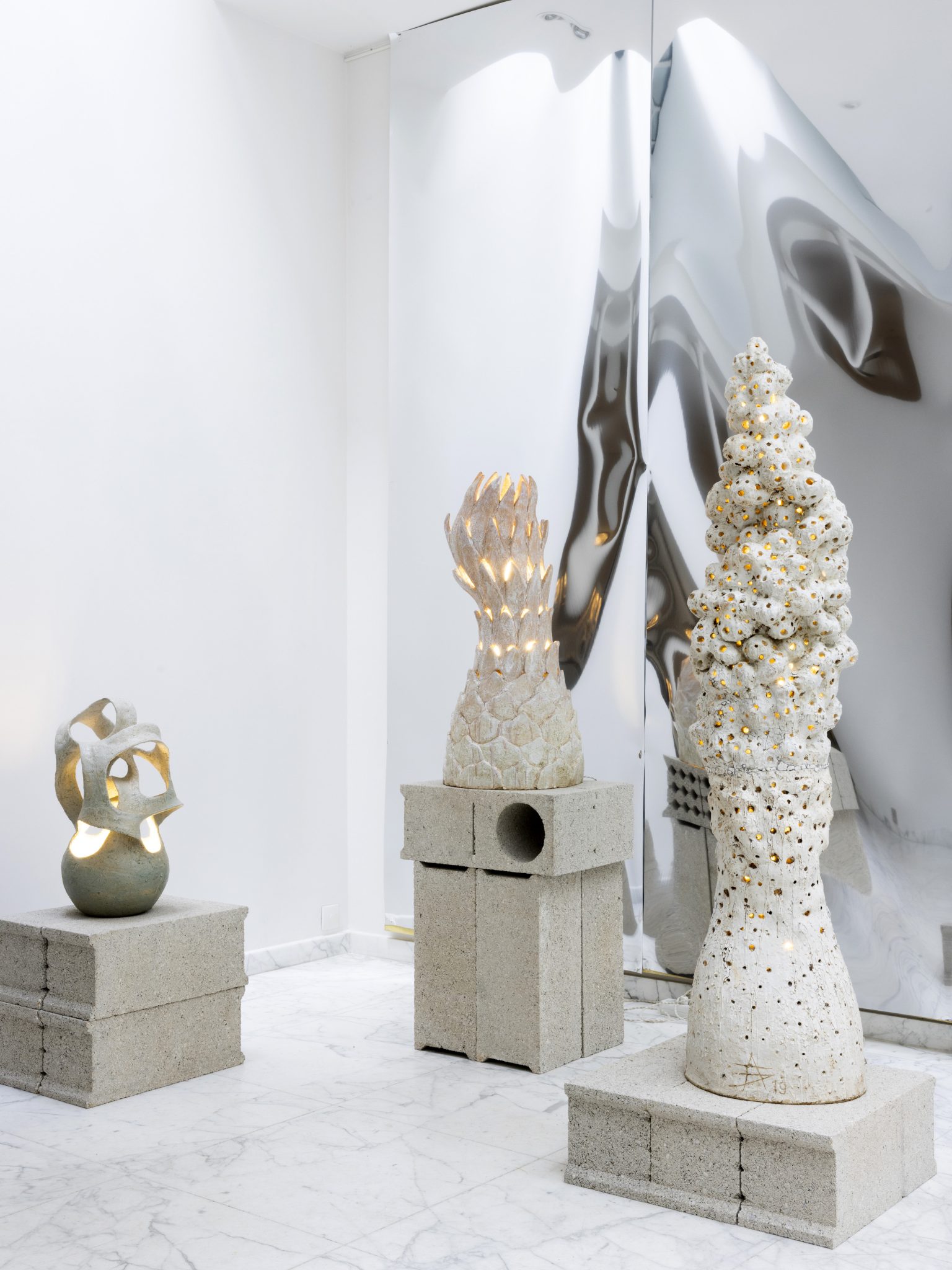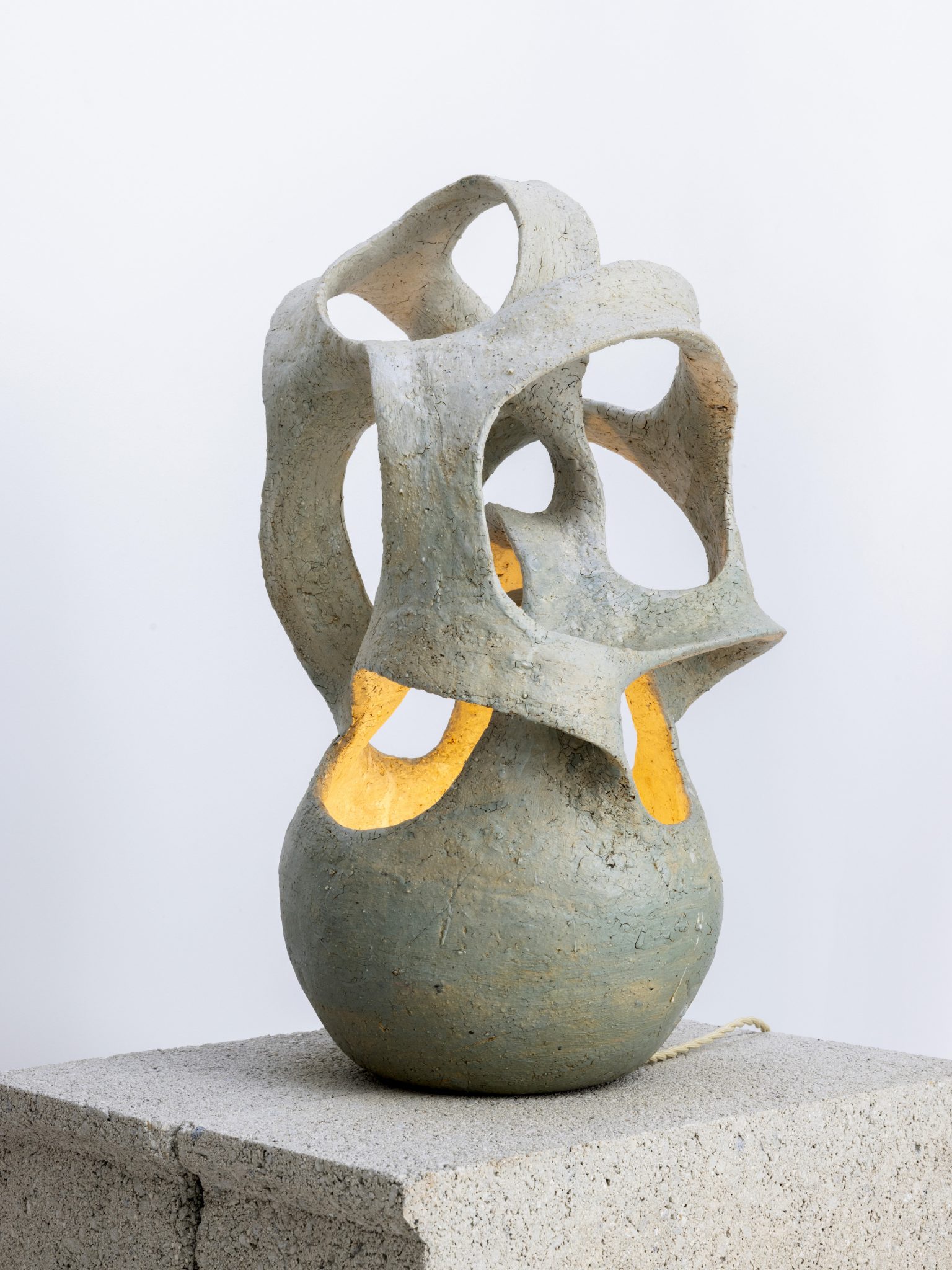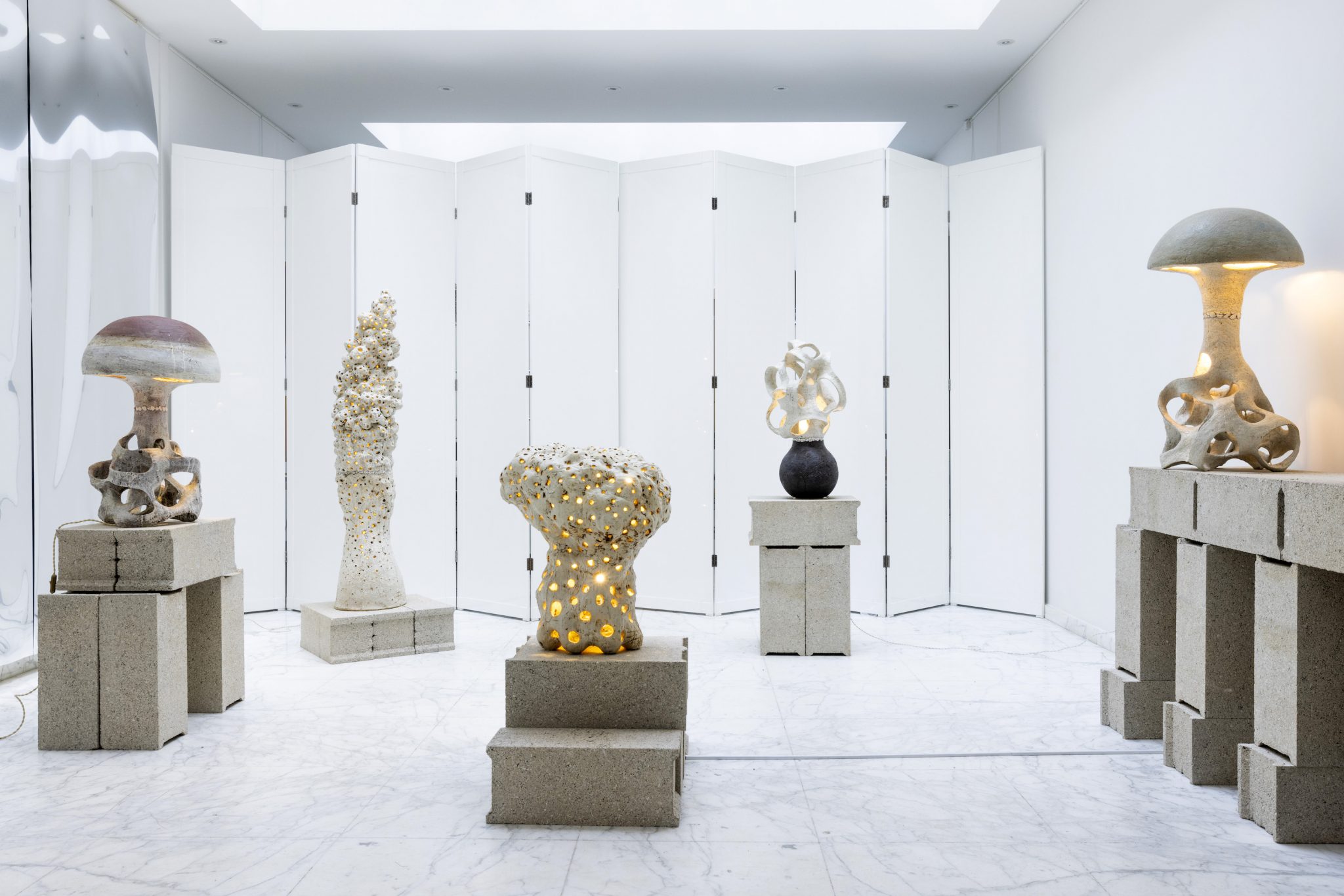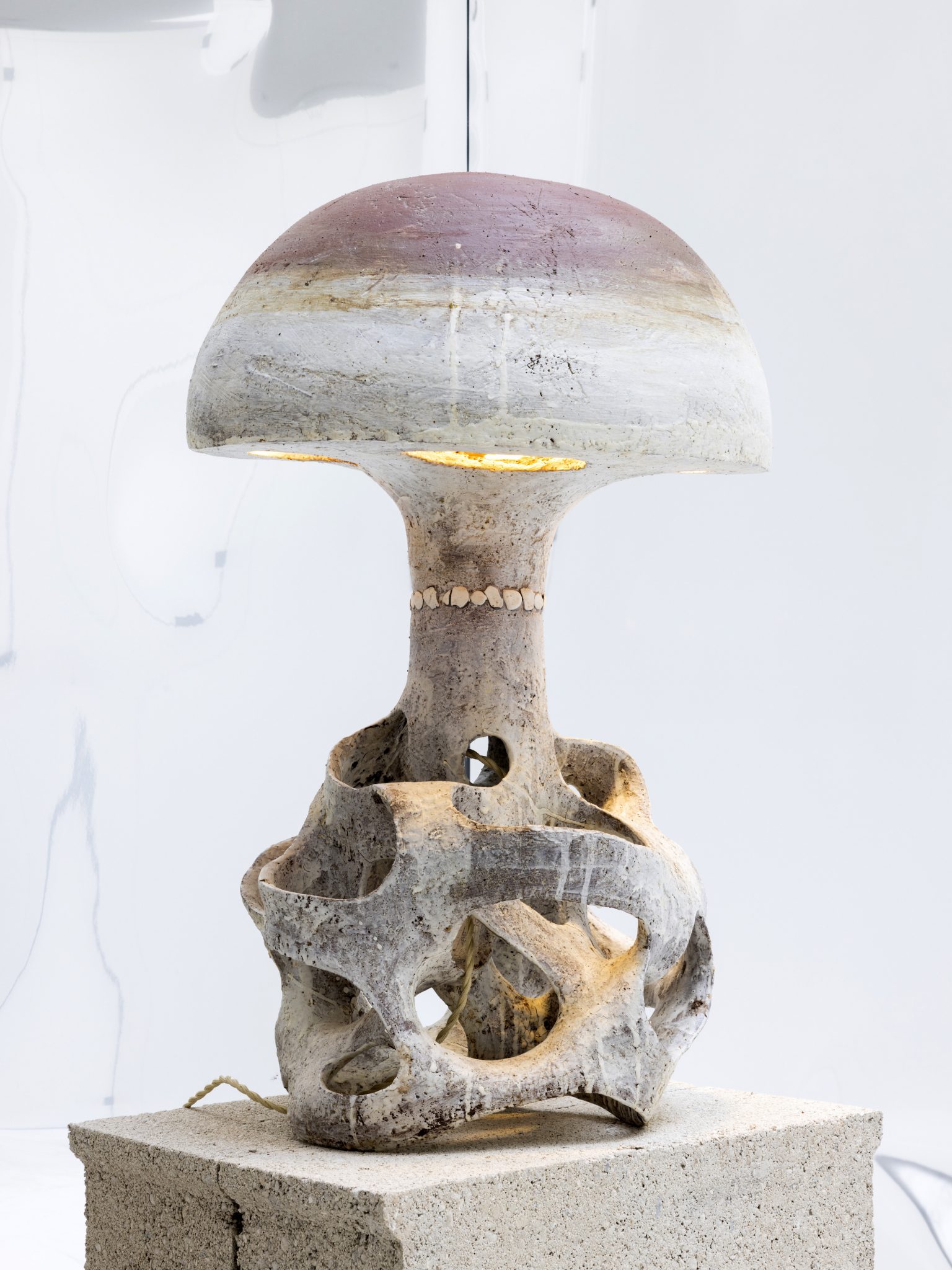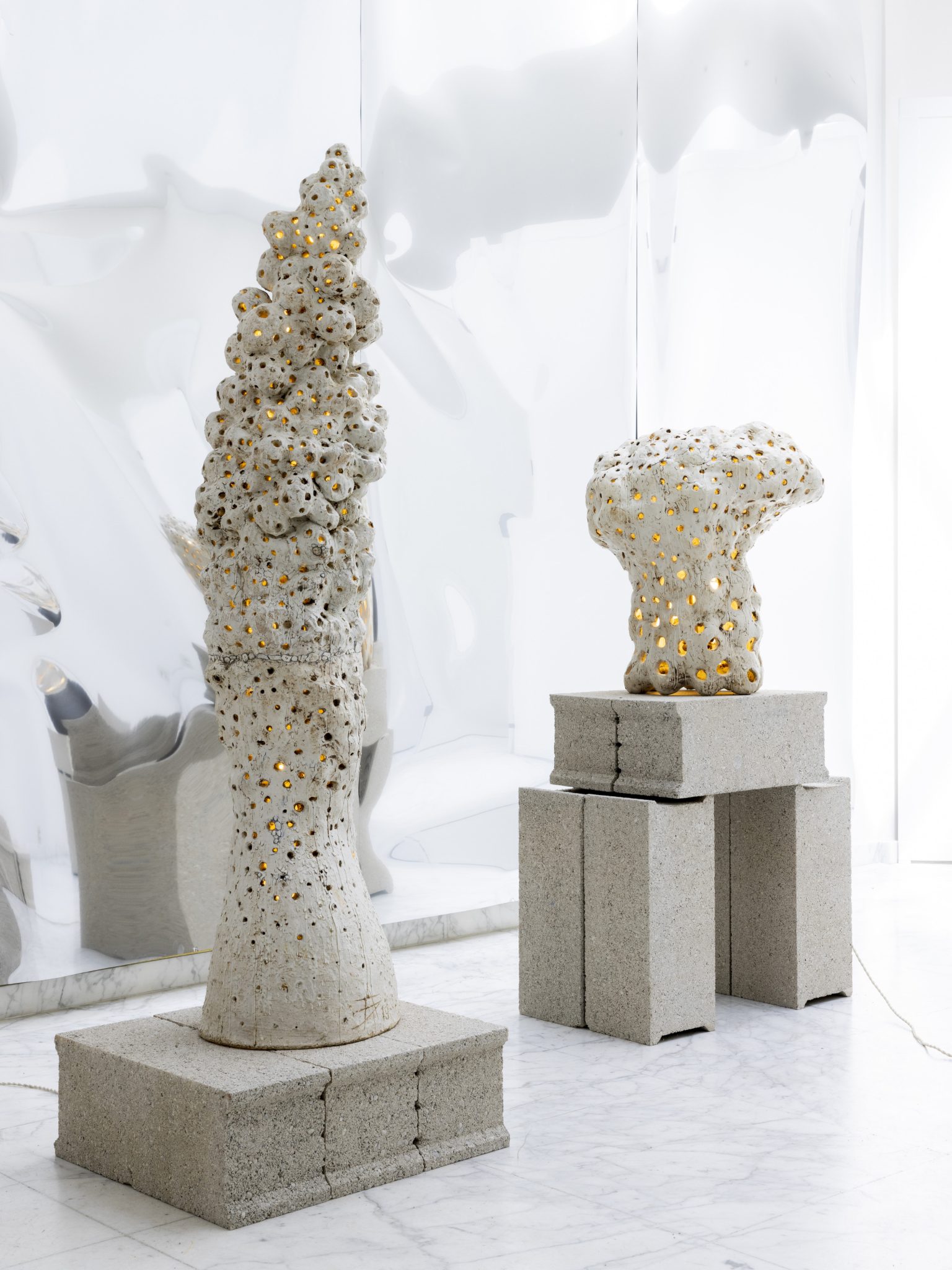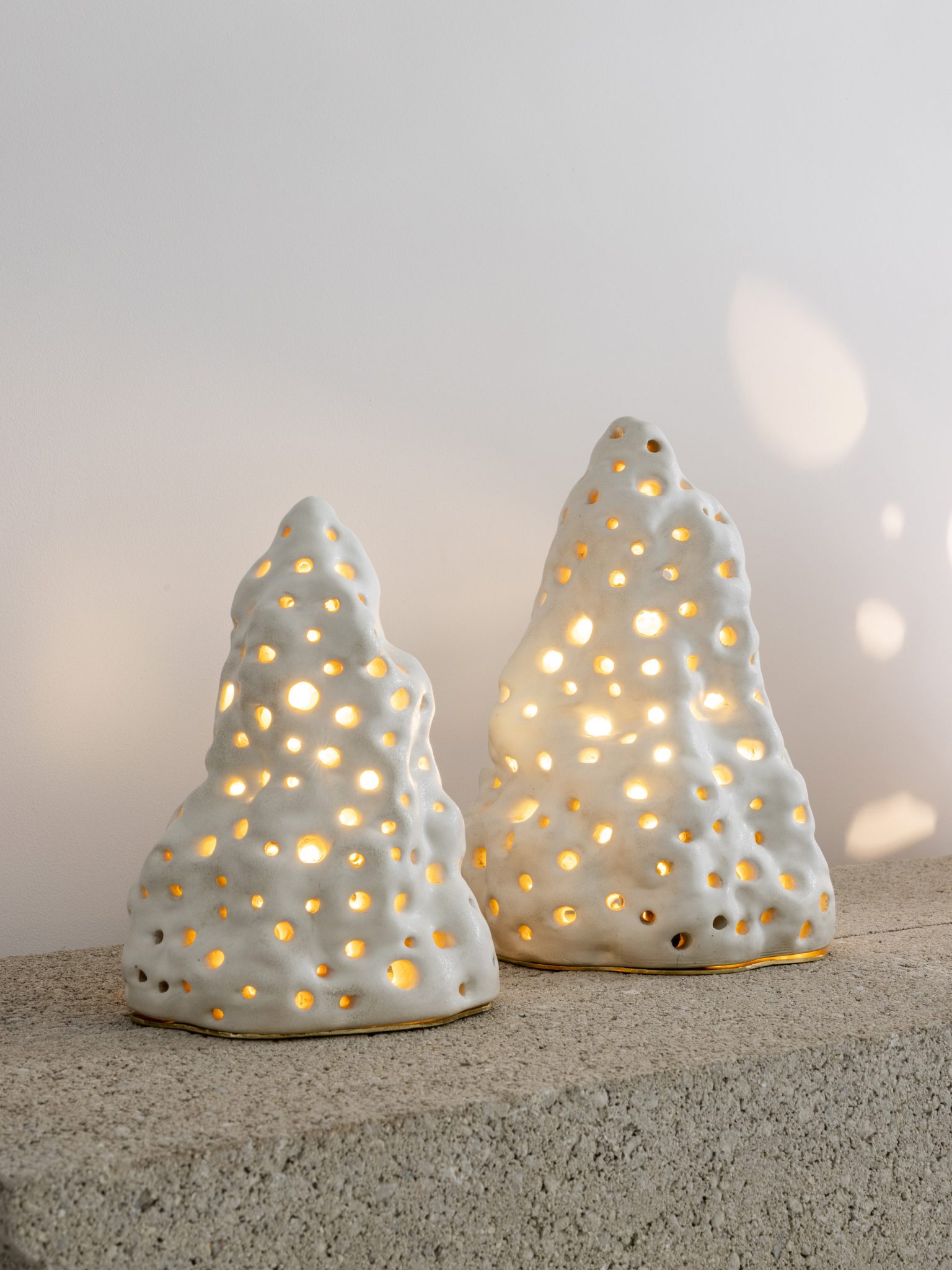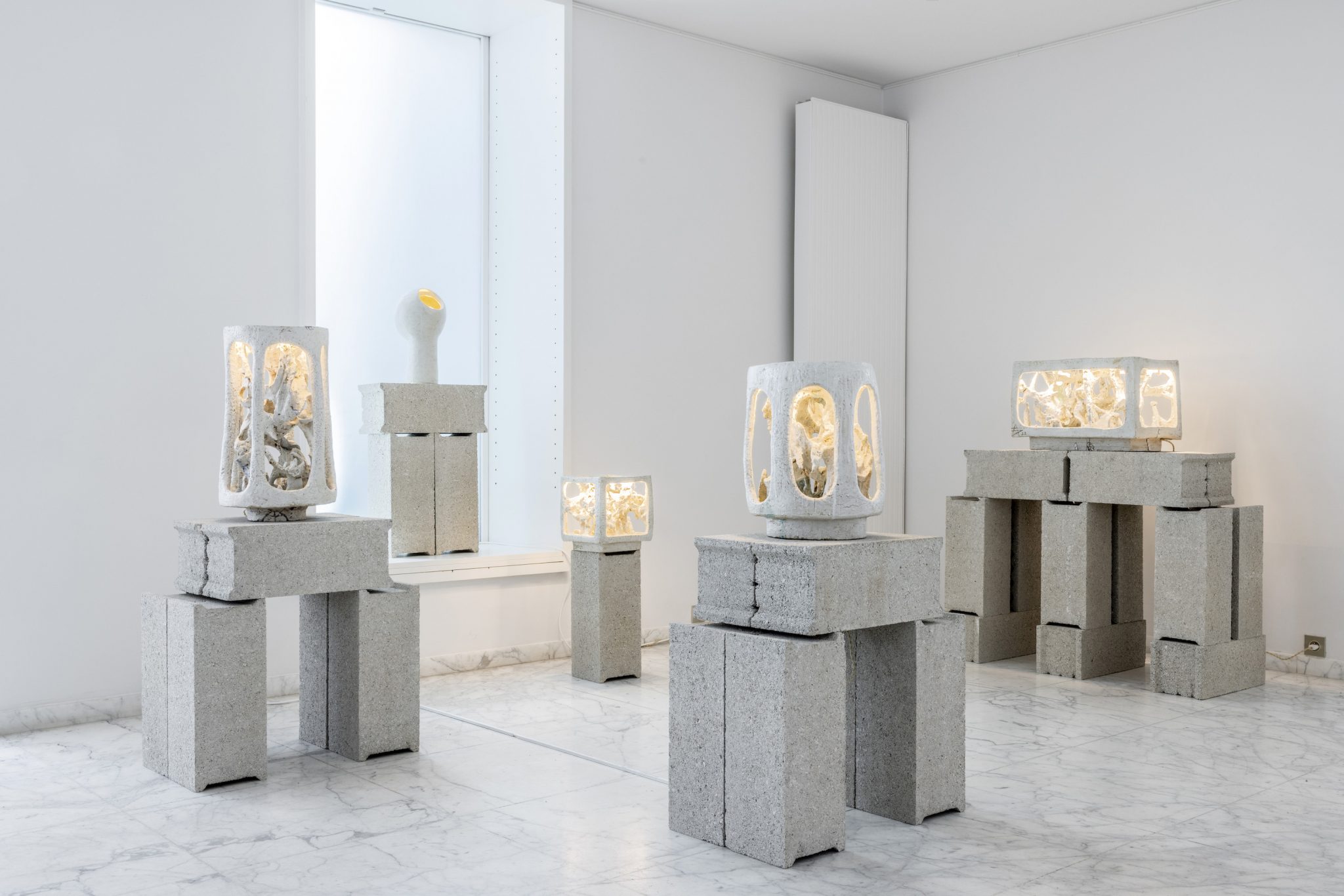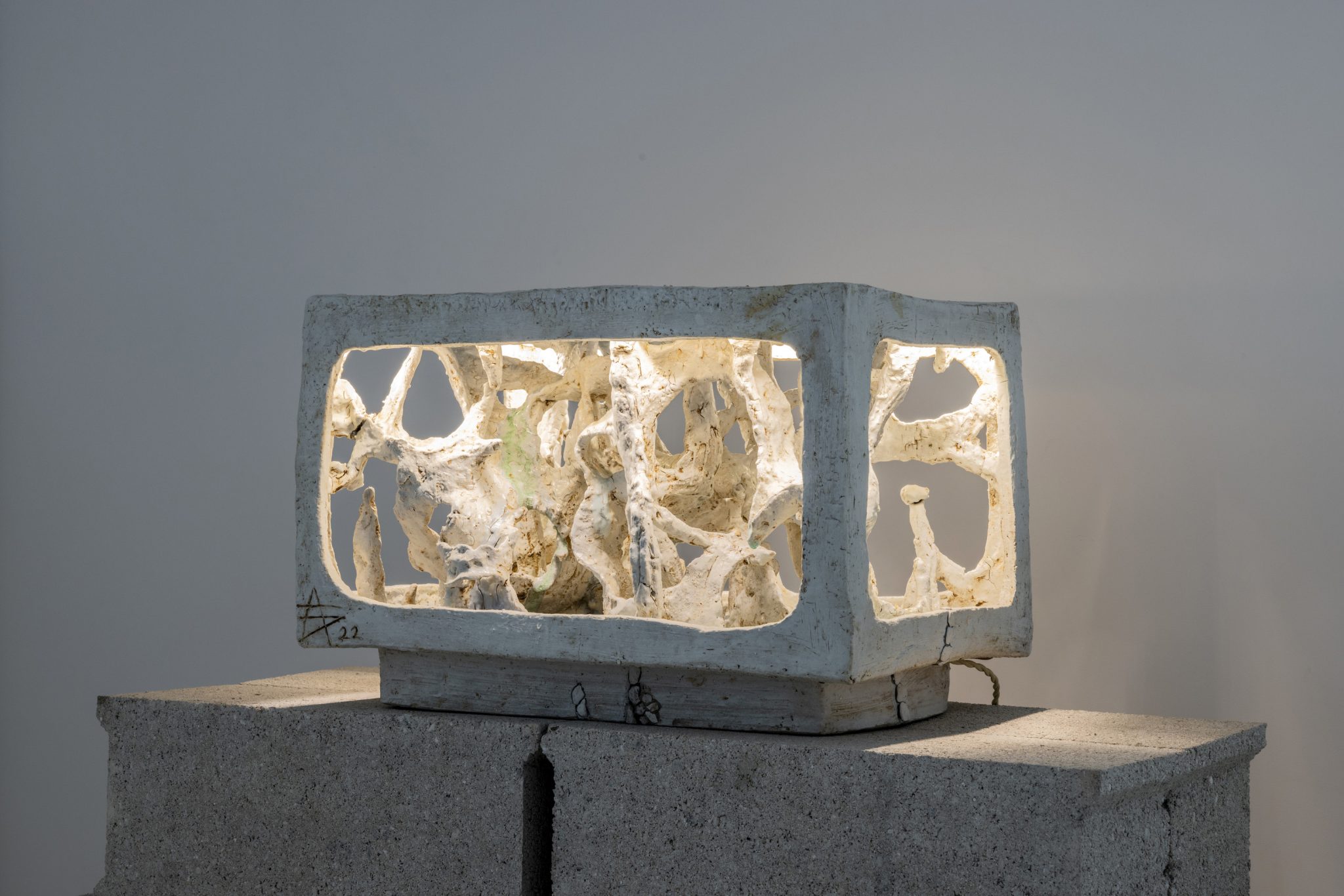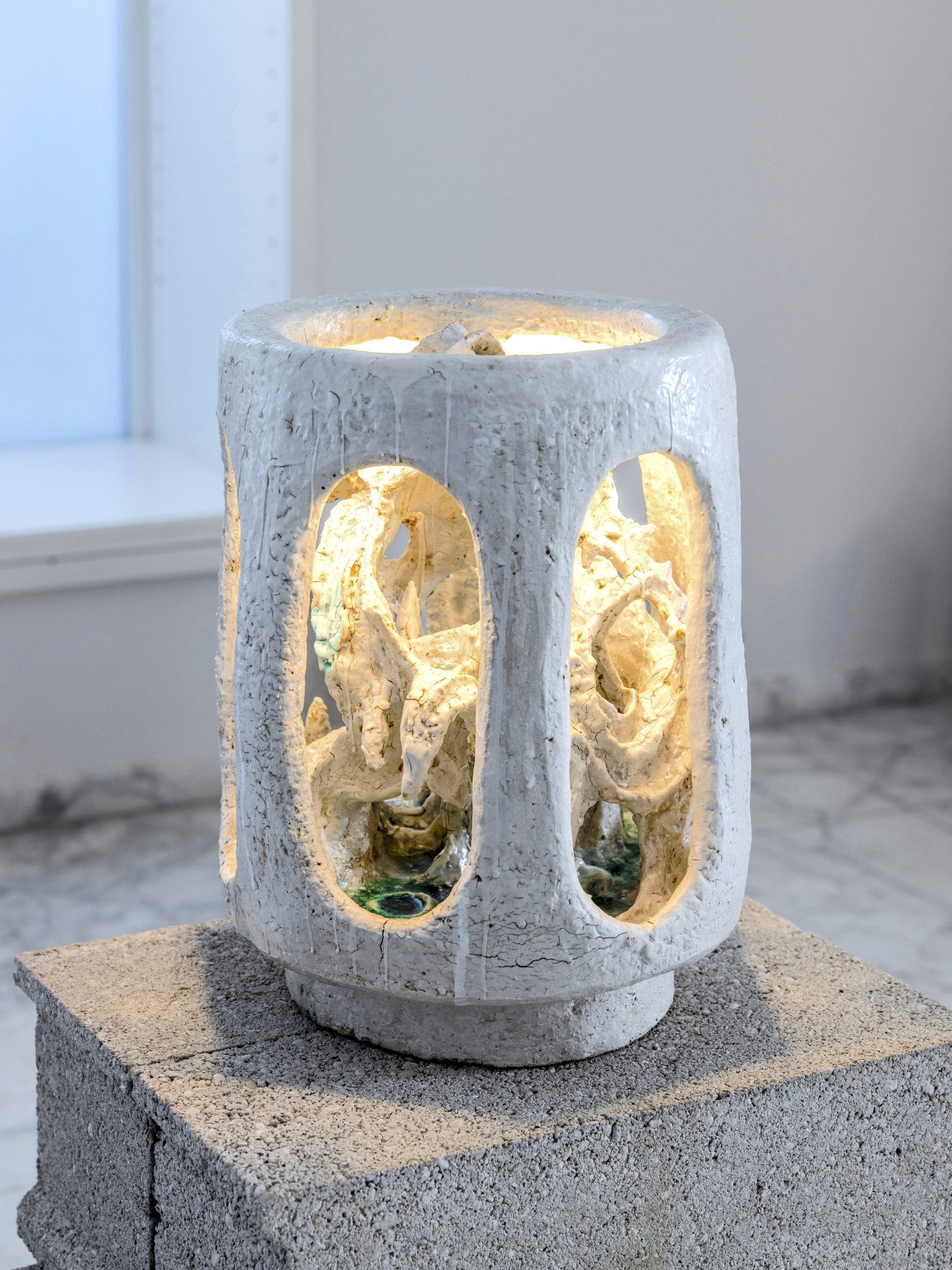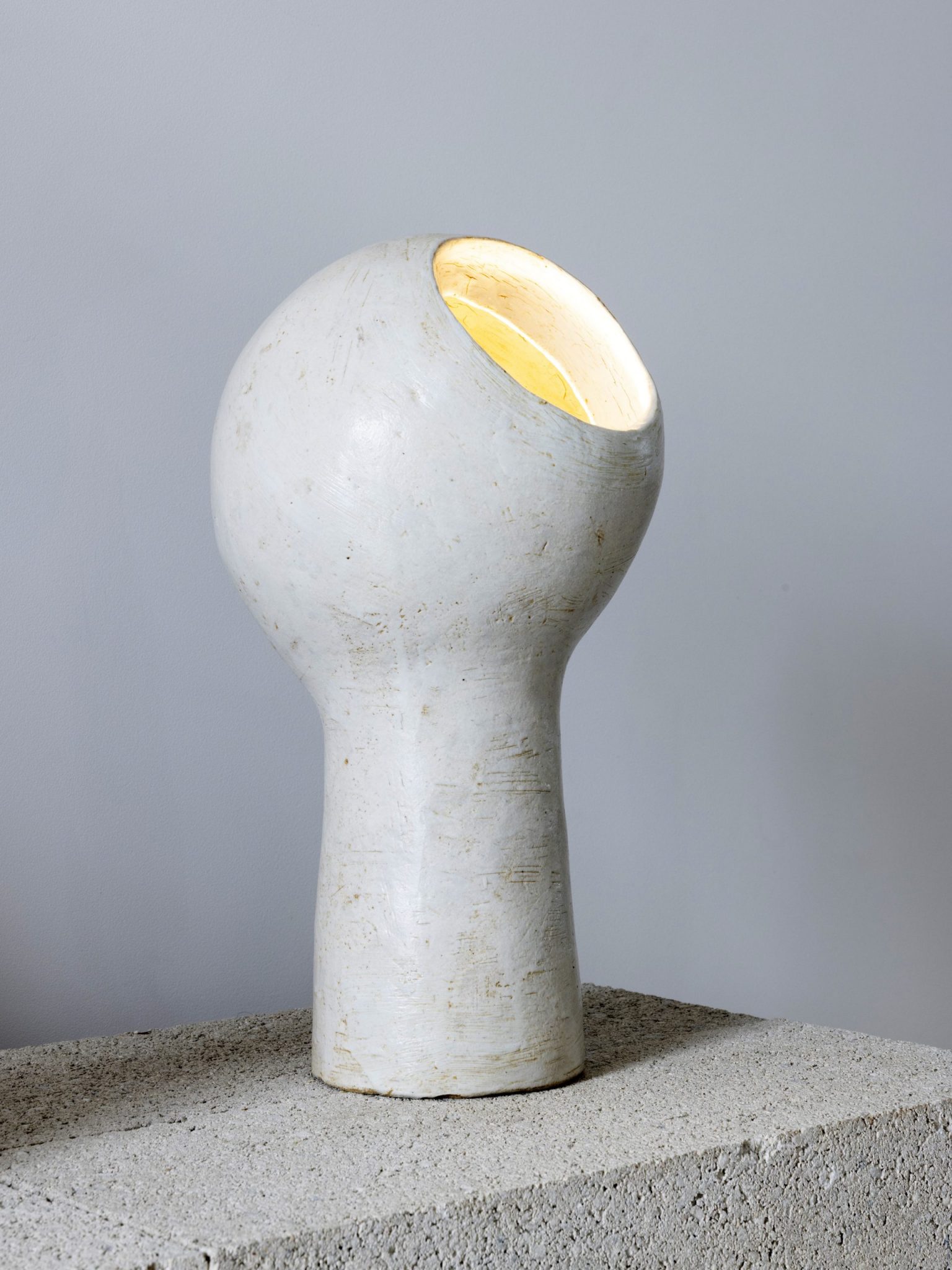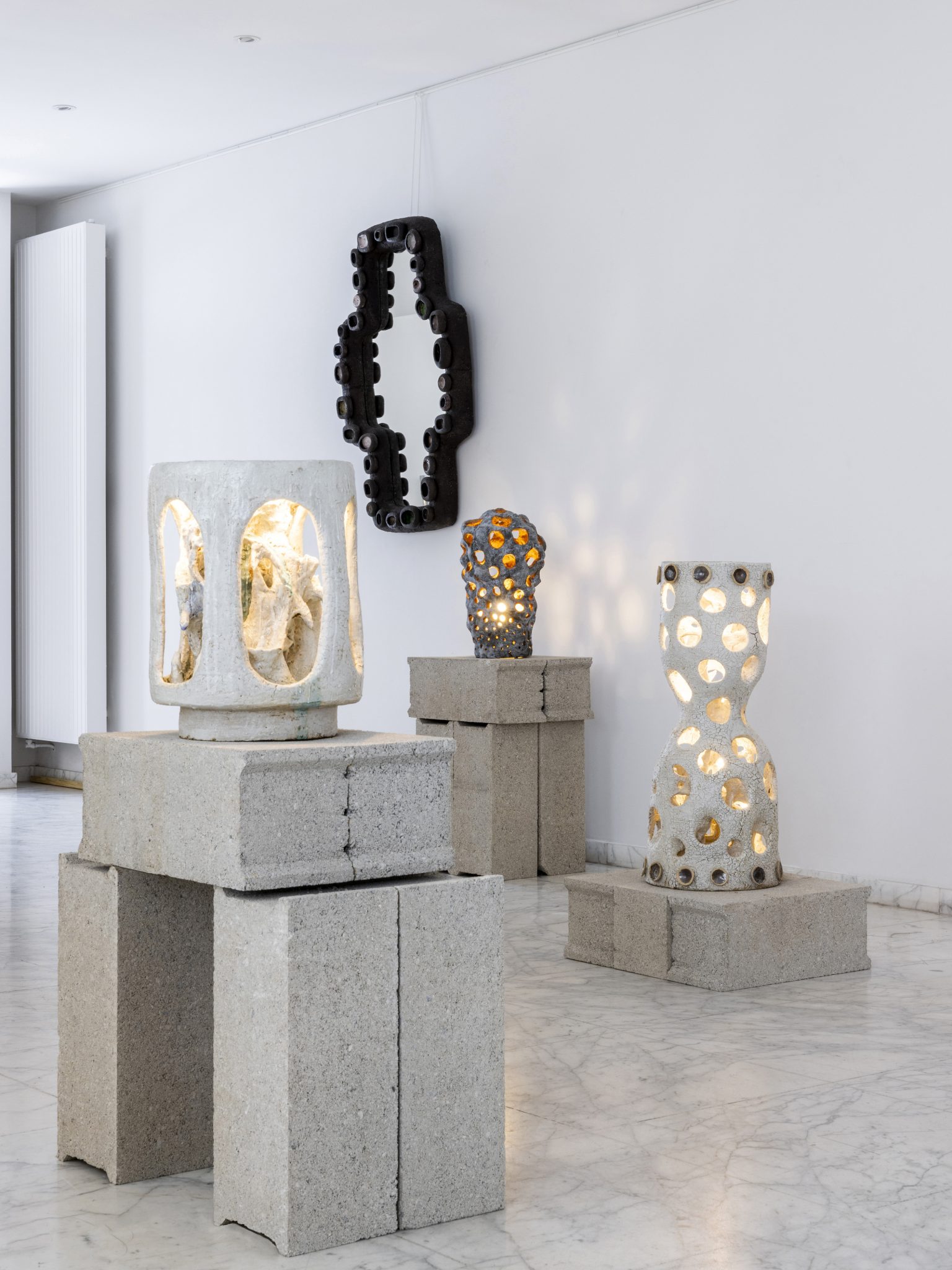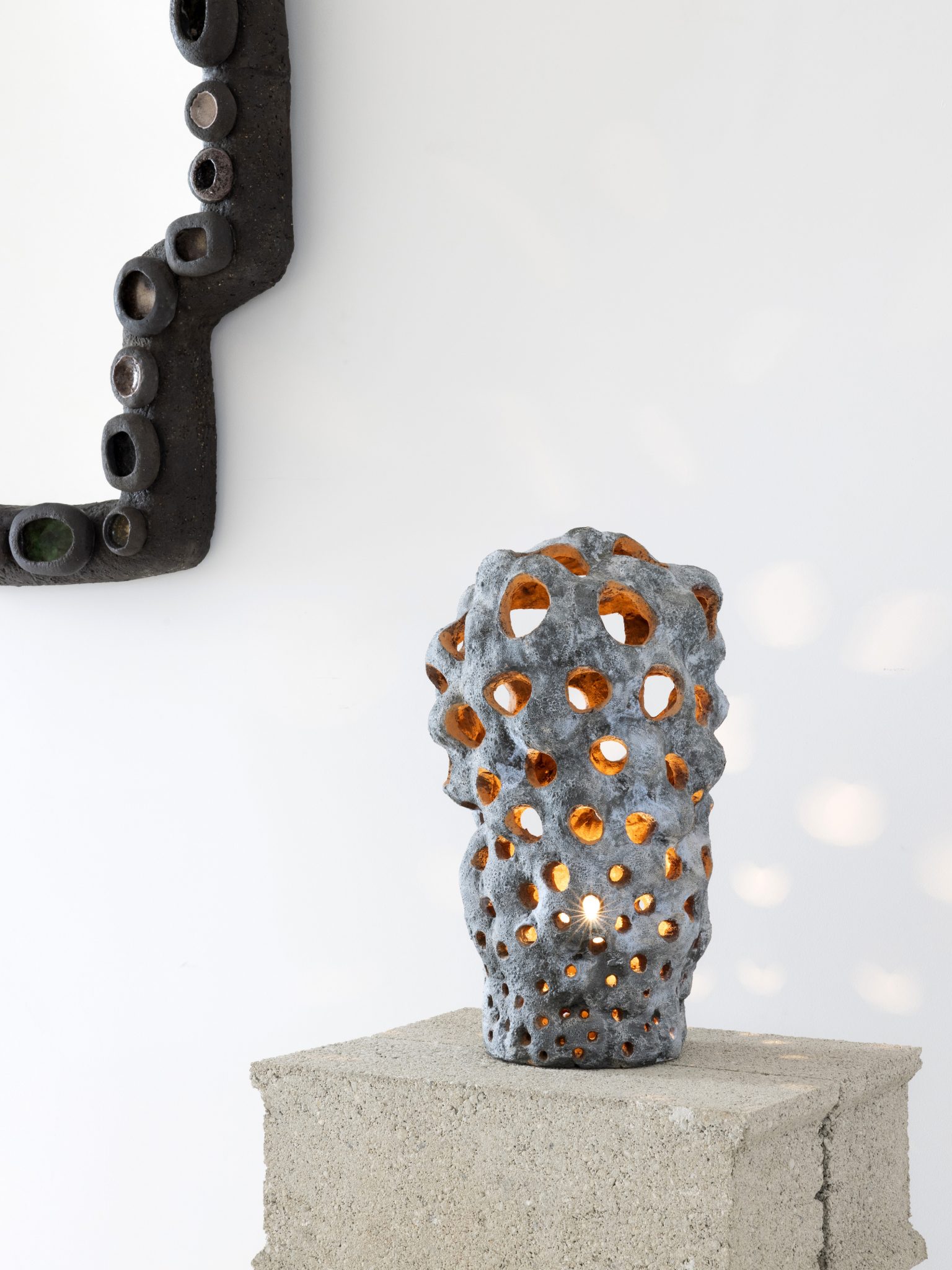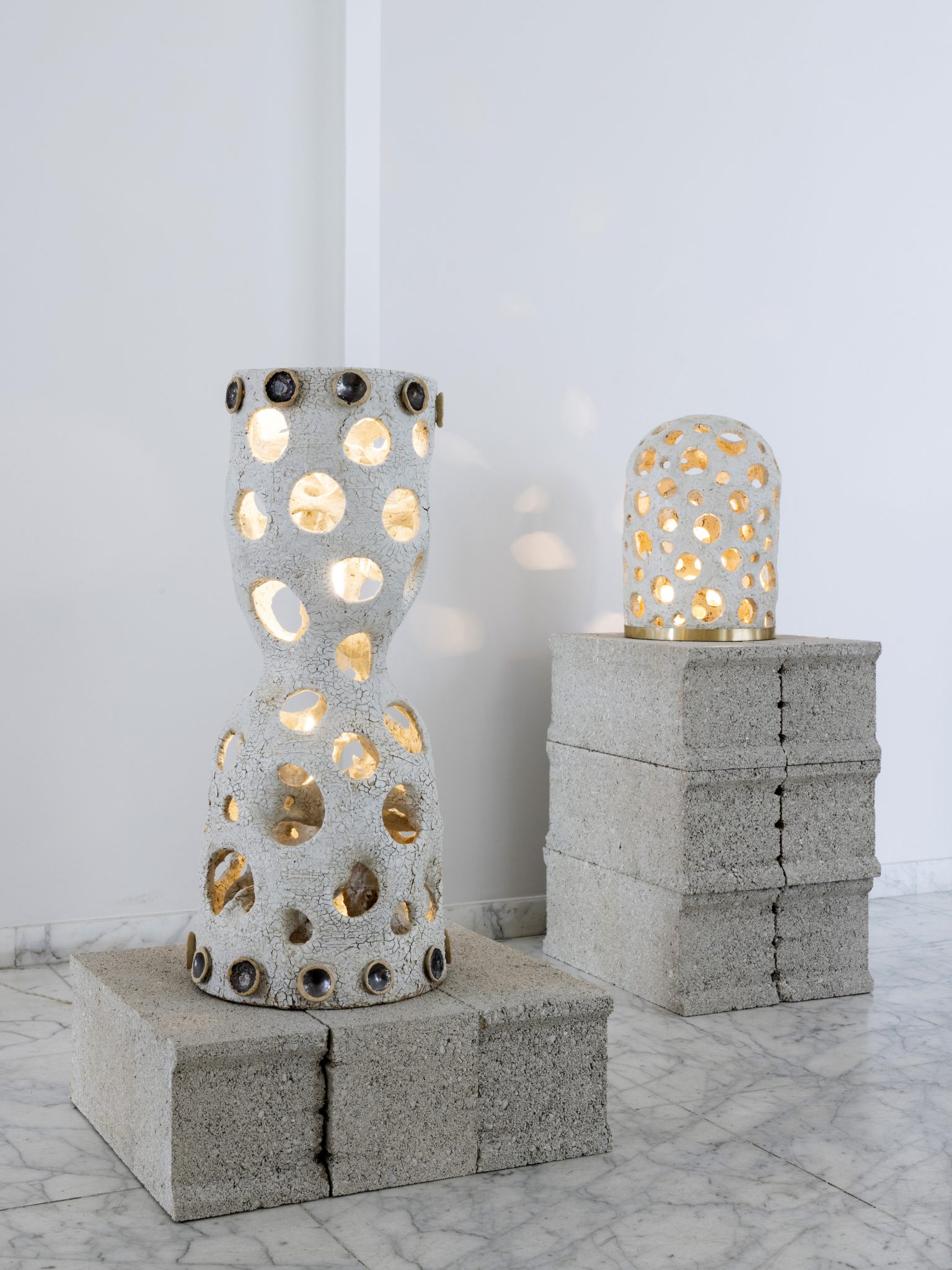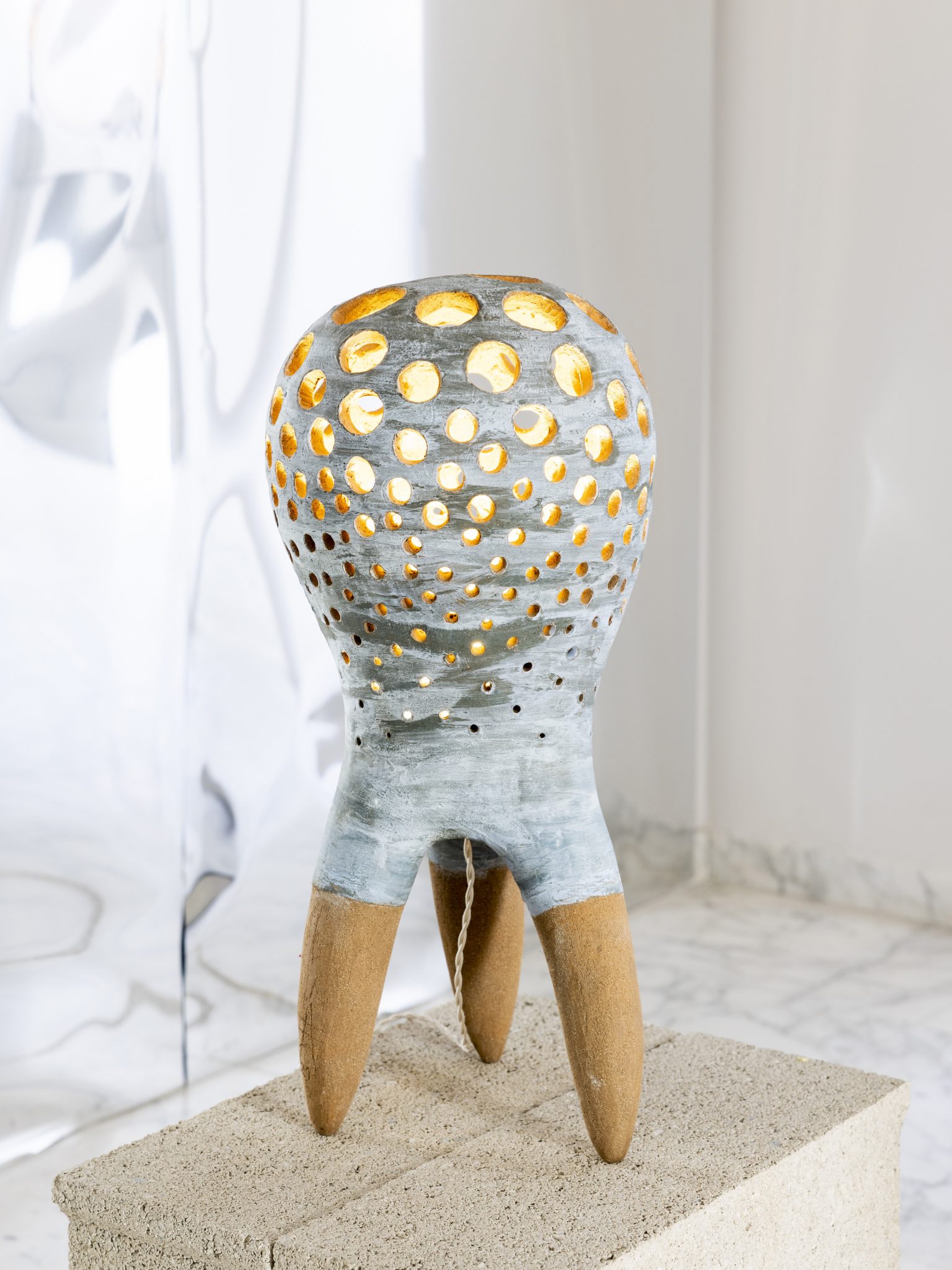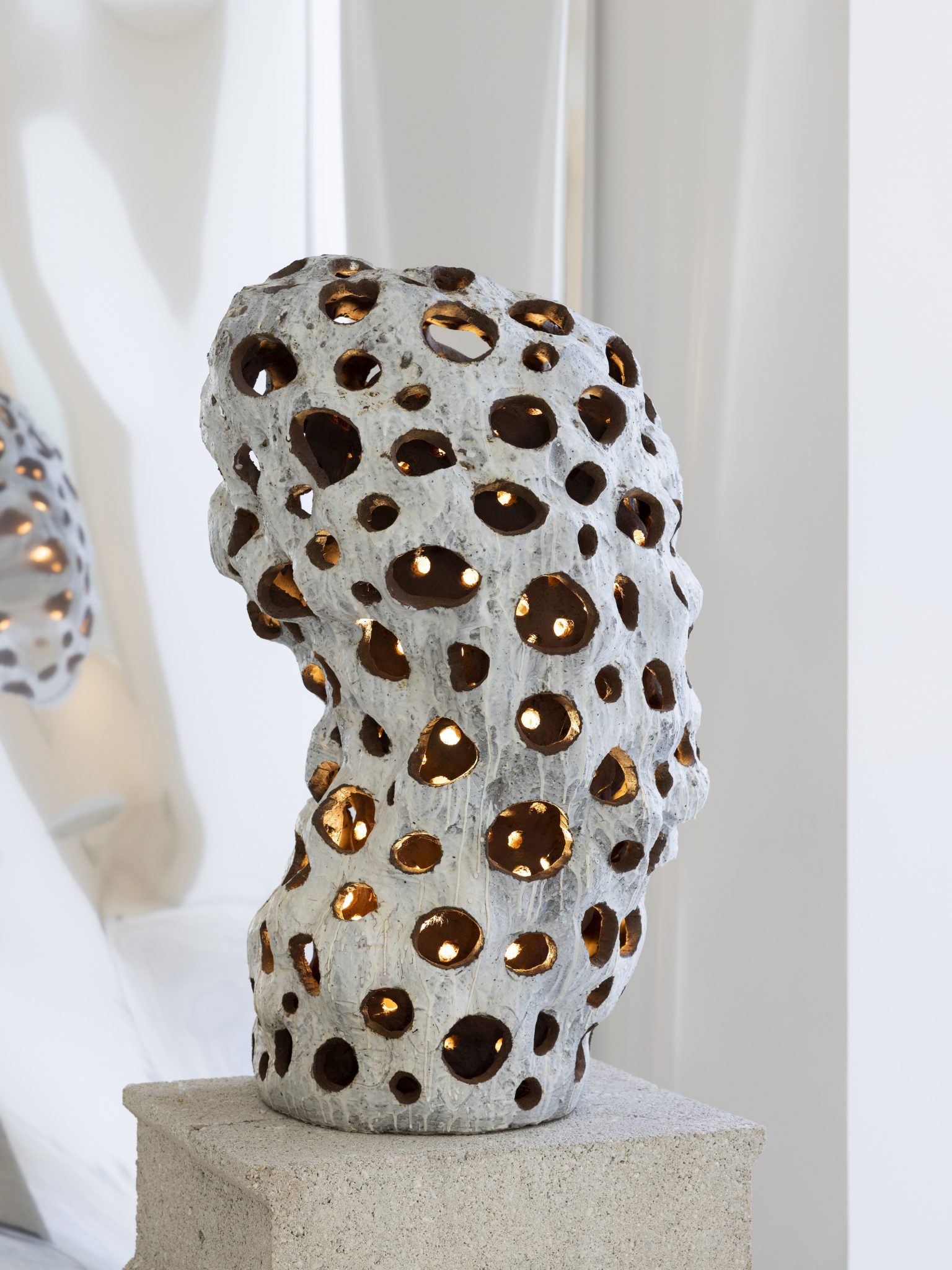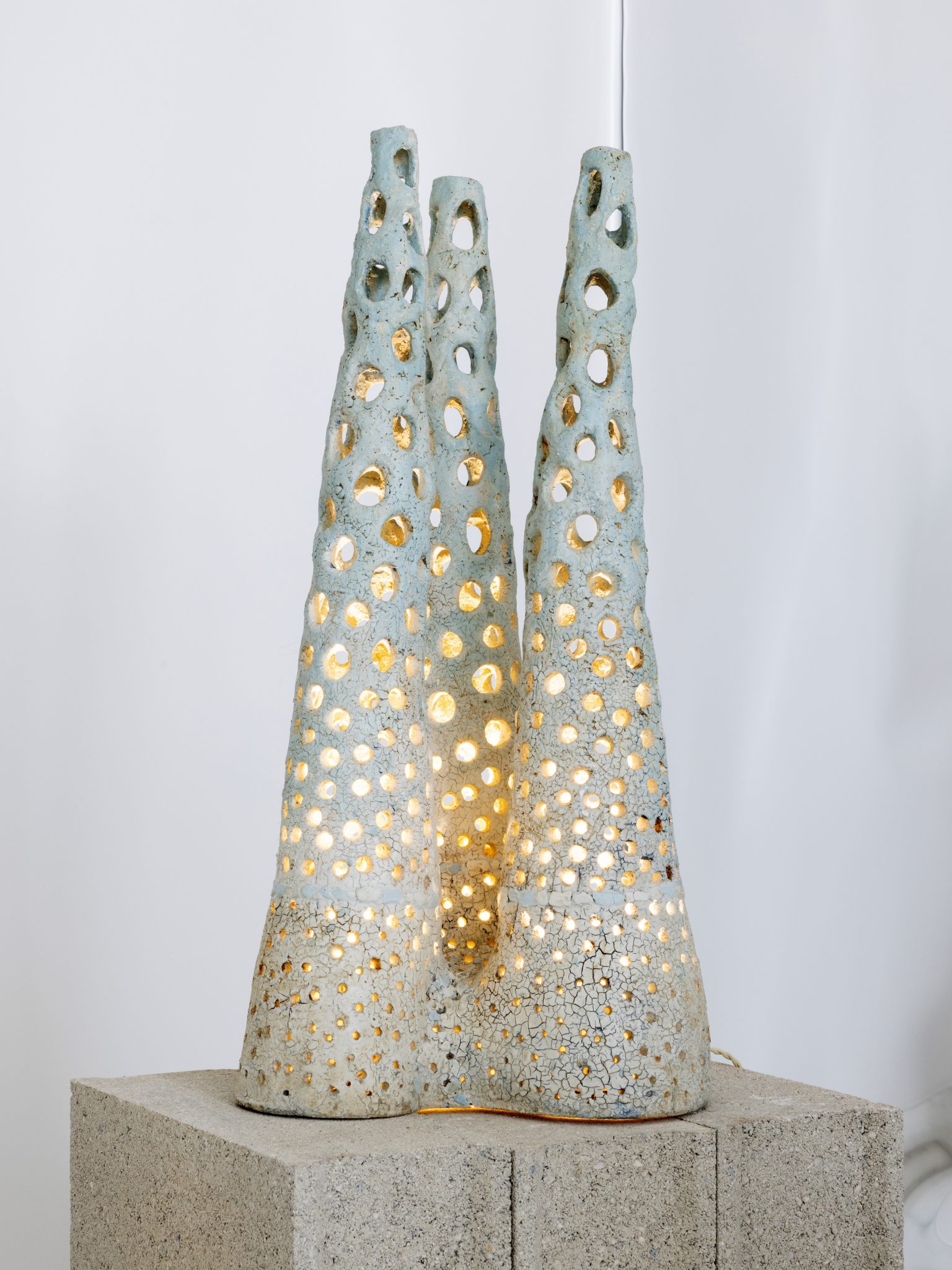 ←
→