Agnès Debizet
Born in Marseille, Agnès Debizet first started making ceramics in 1980 at a night class organized by the Paris municipal authorities. "The contact with clay was decisive," she recalls. "As soon as I touched it, I fell in love with it. I liked the way it allowed you to improvise so many forms." She went on to train with Albert Minot and first showed her work in 1989 in a medieval cloister in the heart of the French capital. For the past 20 years, her creations have regularly been exhibited in sites of exceptional beauty, whether they be abbeys or châteaux, or the Forest of Compiègne.
Her career path has been very personal. For decades, she was driven solely by the desire to create and tell stories through her art. "I never thought about whether they may be sold or not," she says. She has also devised her very own approach to ceramics. "I am radically opposed to mastering traditional methods," she says. "I prefer to let accidents happen and to repair them if necessary." She creates her forms using the coiling technique and works with stoneware covered with a layer of porcelain before firing. The result is a crackled surface, which she fills in with black earthenware before returning the piece to the kiln, often at very high temperatures. "It's quite a risky process," she says.
Her inspirations come from antique civilizations of the Middle East and Latin America, as well as the natural world. Her series include "Roots," "Trees," "Morels" and "Creatures." Yet, she is perhaps best known for her "Entrelacs" ("Interlacing") works, which feature beautifully sinuous, intertwining bands. Another particularity of many of her pieces is their size, which often stretches to beyond two metres in height.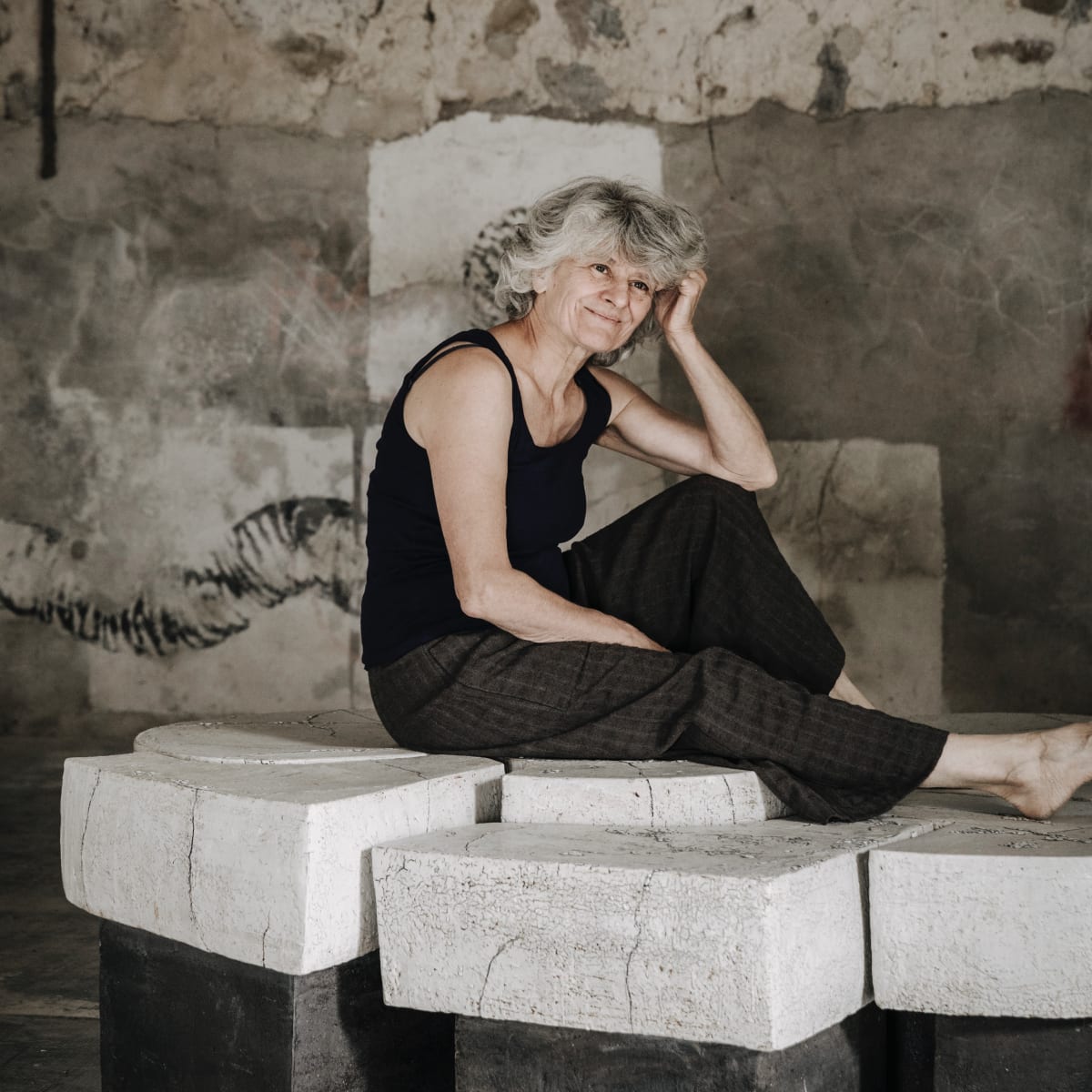 ←
→
Works